Dreams
do come true
Taking the Restomod to the next level
GET STARTED
WHO WE ARE
We Love Restomods.
Revolution Motors is one of the largest restomod builders in the United States.  We started Revolution Motors because we love the idea of the restomod, the idea of merging the old with the new, of creating a unique vehicle that combines the best of modern technology with the classic style of days past.
Our goal is to build the highest quality, most seamless restomods available.  We want our clients to know that by choosing us, they can be confident that every detail has been meticulously thought through.  That the modern technology, the drive train, the interior comforts such as the gauges and touchscreen feel like they were meant to be there.  We want to build restomods that are on another level providing you with a finished product that simply put, feels special.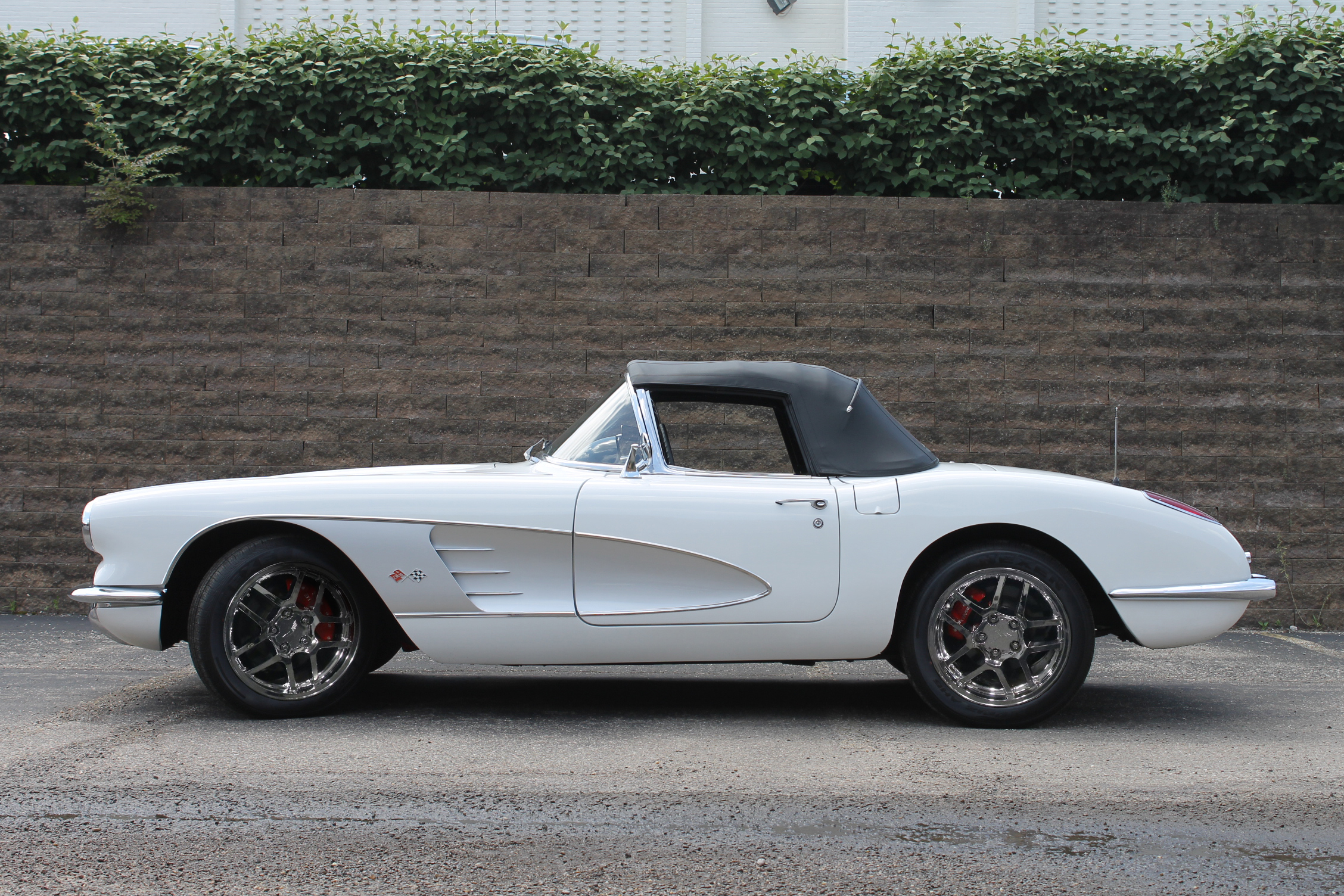 ENDLESS POSSIBILITIES…
We thrive on a challenge.
Tell us your dream and we will make it happen.  The high performance, muscle car restomods are our specialty.  But why stop there?  With so many incredible vehicles from the past 100 years…  Imagine a daily driven 1961 Mercedes-Benz 190sl with a modern AMG drive train.  Or taking the family out in a powerful and reliable 1949 Cadillac Series 62 Convertible, or perhaps a 600 horsepower Pantera.
Tell us your fantasy and we will make it a reality.
HIGH PERFORMANCE MUSCLE CAR RESTOMODS
BUILD ONE
VINTAGE STYLE ICON RESTOMODS
BUILD ONE
CLASSIC OFFROAD RESTOMODS
BUILD ONE
CLASSIC HOTROD CUSTOMS
BUILD ONE
CLASSIC CRUISER RESTOMODS
BUILD ONE
A NEW WAY
Communication.  Communication.  Communication.
Revolution Motors offers a new way to have a car built. Designed with the busy professional or executive in mind, our process strives to simplify the client experience making it easy and stress-free to have a car hand built remotely.  Our highest priorities are quality control and communication with the client.  Because we understand the utmost importance of good communication, our clients from across the United States feel comfortable choosing Revolution Motors.  Our innovative communication methods such as weekly video updates and budget reports truly take the guesswork out of the equation.

WE ARE DIFFERENT
Our Specs
One of the largest restomod builders in the US.
Hundreds of years of combined automotive experience under one roof.
We handle every aspect of the project from design to delivery.
Custom renderings let you see the vehicle before we build it.
Weekly video and budget updates.
Full-time quality control inspector.
Extensive 1,000 mile testing for all new vehicles.