We build dream cars. Anything you want, we'll make it a reality. We have an online car builder to help you get a good starting point for your dream vehicle. First, create and submit an online build.  It will help to give us a basic understanding of what you are looking for. You decide exactly how much "mod" is in your restomod. From the transmission to interior features like USB and bluetooth connectivity, your build reflects your idea of how to balance classic and modern. But the sky's the limit. After you submit your build, we will schedule a consultation with you and either in person, on the phone or through video call we will work out all of the details of your dream build.  If it's not on our online car builder don't worry, we can build any car, create any customization.  Tell us your darkest fantasies and we will make them real.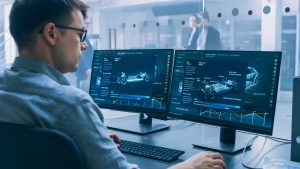 After the project details are determined through the consultation we will provide the client with a custom, art quality one-off drawing or 3D rendering of their build, along with a build price and extras estimate.
Upon approval the client provides us with an initial payment and a signed agreement.
Once we receive the initial payment along with a signed agreement, the vehicle moves to our planning and engineering department.  At this stage, all details of the project are planned out.  We engineer how to retrofit a modern chassis and all modern mechanical systems into your desired vehicle and we plan out all extra features and customizations.  Next we source and order the core vehicle body and all needed parts and then put the build into our factory schedule.
When the vehicle enters our production facility it is assigned to one coach builder and one mechanical technician.  These technicians take ownership of the project and are responsible for the build from beginning to end.
From our years restoring classic cars we have learned that communication with the client is extremely important.  Therefore, we have developed a hassle and worry free system designed with the busy professional in mind.  Based on what works best for the clients schedule, we set up either a weekly, bi-weekly or monthly phone or video call meeting to go over 1. a budget report and 2. show the client through pictures or the video call directly, up to the minute progress on their build.  If we are having a video conference we will actually bring the camera onto the factory floor and walk the client through where we are on their project.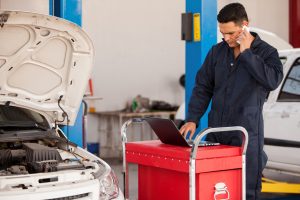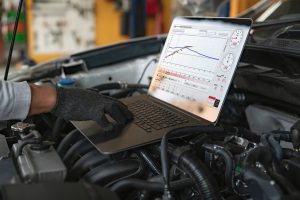 Through our years of restoration work, we have also learned the value of staff that focuses on only one task.  Therefore, unlike any other custom shop or car builder, we have a full-time dedicated quality control inspector.  This means that every build, every single day, every single step of the way there is an inspector watching every project like a hawk, ensuring that every bolt and nut, every inch of body work is up to the highest standards.  In addition, we run every build through an extensive 1000 miles of test drives to work out every bug, and fully test every system on the vehicle well before final delivery.
Once all final testing and inspections are completed we will detail the vehicle and contact the client to make arrangements to either have the vehicle picked up from our facility or delivered to the client.